COVID-Safe Events
Ohio and Virginia, United States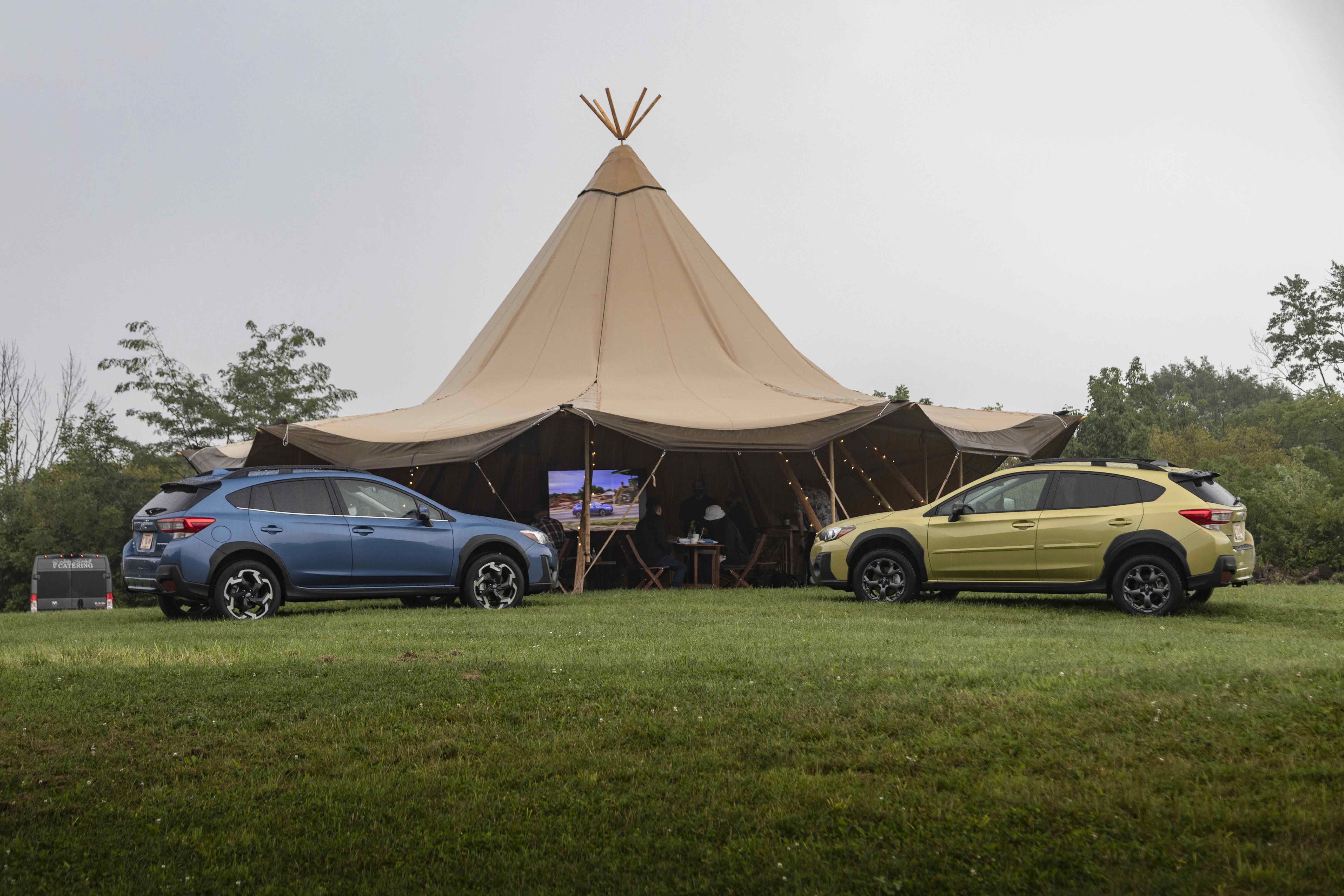 Long-term client Subaru required a COVID-safe national product launch that would attract media and convey the advantages of the 2021 Crosstrek 2.5l in a brand appropriate way.
Berlin, Ohio, provided great roads and an unusual environment for media driving in from Michigan and Illinois. Middleburg, Virginia, was an attractive destination for New York City and Washington, D.C., media with the added bonus of nearby Dulles airport. All destinations featured individually accessed accommodations in urban cottages or treehouses.
Presentations were socially distanced under canvas. One journalist per car meant that route instructions delivered hands-free by the Automotive Events app were vital. Optional hospitality was also conducted al-fresco with all COVID safety measures in place.